Hey Friend!
I love that you are here on my website. It's a little like coming into my house. So come on in, sit down and let me tell you a bit about my story.
At one time I weighed 430 pounds.
My life was a living hell. I lived in shame and regret. I tried to hide, but really where do you hide when you weigh the size of two obese people? I could barely walk. It was hard to breathe. I was beginning to develop diabetes, high blood pressure and congestive heart failure. In 1999, a cardiac surgeon gave me five years to live if I didn't lose weight and keep it off.  I began to feel like my family would be better off without me. I wanted to live, but I didn't want to live in the constant physical and emotional pain I was in. To say my life was a living hell is an understatement.
Today, I've lost more than 250 pounds and kept if off since 2013. It wasn't quick and it wasn't easy. I had to understand that I am a sugar and comfort food addict. It's more difficult than other forms of addiction because the kinds of foods that pull me are readily available in great quantities and not viewed as harmful, as a matter of fact they are the type of foods others love too. That used to be how I felt, but now I know I can live without them. I can thrive and live a much more fulfilled and purpose-driven life without them.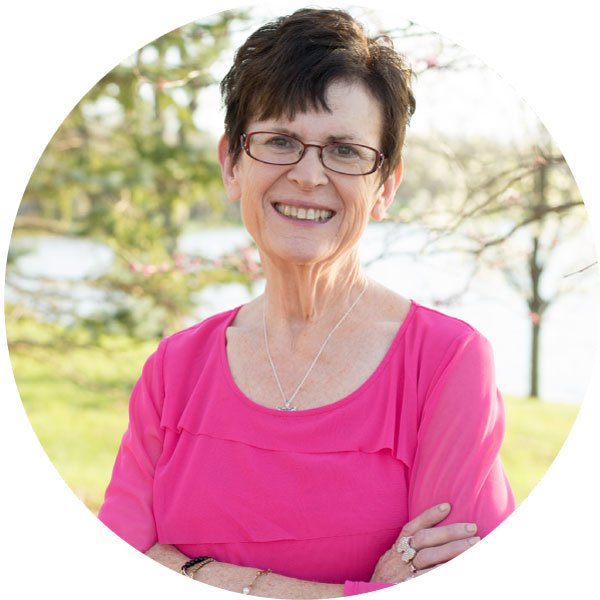 Before I understood that I was a sugar addict, I could lose weight. That really wasn't the problem.
The problem was after losing 100 pounds, I'd go back to the same habits I had before and that would end in me gaining the weight back plus more. At one point I just decided I was doing more harm than good, so I'd just stop the madness and eat what I wanted.
I was smart, educated with bachelor's and master's degrees. I had edited a ton of publications and newspapers working as a journalist and free-lance writer and editor, but I couldn't seem to sustain any weight I lost. Finally, though, God got it through my thick head that surrendering the foods I thought I couldn't do without was the only way to health and the possibility of a longer life. He took me by the hand and led me on the amazing journey I will be on for the rest of my life.
Isn't Giving Up Sugar Depressing?
I was asked recently on a television interview on CTN in Florida, "Isn't it depressing to think that you can never again eat sugar?" I answered with something like this.
"I had to learn that I am a sugar addict. Others can eat sugar. You can, your husband can, my husband can, but I can't. When I eat it, I can't stop. I'm just like an alcoholic only with sugar. To get free of the extreme amount of excess weight, I had to give it up. Some think it's like a curse from God or something. It's not a curse from God. It's a way for me to get closer to Him. I can't do this in my own strength. I need His strength. On my own I am weak, but with His power operating in me I am strong, truly able, truly powerful, truly drawing from God's strength (2 Cor. 12:10 AMP)."
That and the verse before it are my favorite scriptures because God tells me exactly what I need to walk this journey. "My grace is enough; It's all you need. My strength comes into its own in your weakness (2 Cor 12:9 MSG)." I admitted my weakness and inability to walk out of food addiction by myself and asked for Him to strengthen me so I could put one foot in front of the other and begin the greatest journey of my life.
God didn't take the fork out of my mouth. I had to do that myself. However, He did make a way of escape from temptation if I wanted it. I had to make the decision to take that way out each and every time. To do that I had begin to listen listen to God and then do what He said to do.
I've lost the equivalent of two people.
I look back at my before and after pictures and it feels like an impossible journey. I've faded the image of the before me because the old me is in my past, but she is still with me and could still drag me back to that place of living hell. However, she is not me now. I am a new person. I have been transformed. I have been made totally new and I revel in everything that has brought me physically, of course, but also emotionally, mentally and spiritually person. I can finally say I am a whole, healthy, happy woman.
It's really like I have been two different people.
My life today is more than amazing. I live a crazy good life with my husband. We've been married since 1977. That's a whole lot of years! We are more in love today than we ever have been. Those moments of intimacy where we connect with each other and God Himself are more than real to us.
We live in altered states and we love it.
(That's a poem by the way. Just click on the title).
These days I'm living my dream of writing, coaching, speaking and podcasting. I love it so much. I can't believe I get to live this crazy, good life. I would never have been able to do that had I not allowed God to fix me from the inside out. I finally believe that it's never too late to pursue your dreams. I am technically retired, but I love the work I do and the women I am privileged to do life with.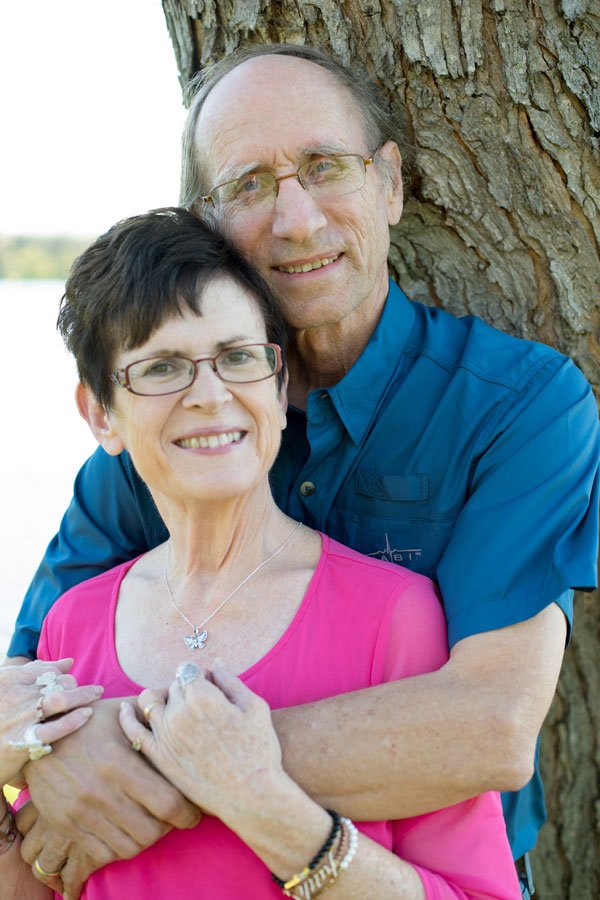 Coaching
In 2014 God opened the curtain of heaven for just a moment to show me I needed to begin weight loss coaching. So with fear and trepidation, Overcomers Christian Weight Loss Academy was birthed.
That group has grown and morphed into my premier coaching group with a stellar resource vault of coaching videos, which continues to grow as we pull out more to add to it. The vault is exclusive for members of the group. Although learning is a key component of the group so is connection and support. We have a live video call every month where I spend time helping members through the issues that have them stuck.
In addition, we have a Facebook Group where I answer questions, provide insight, give encouragement and challenge members to connect on a deeper level to the God we all serve. He is the only one who can provide direction for those struggling, but sense I've been there it is my goal to help lead members through the difficult times straight to Him.
For those who want one-on-one coaching I have VIP Freedom Coaching. This includes six one-on-one sessions with me over a three-month period. Or if you prefer you can do individual one-on-one sessions. I give personal attention to this group of individuals who want to address issues that are holding them back in every area of their lives. 
Speaking
If you'd told me back when I weighed 430 pounds that I'd love speaking one day, I would tell you that you are crazy and certainly no prophet. However, today I can say I love to speak.
I love doing videos for my groups. I love radio and television interviews (see the Press tab for more info. I also love to do workshops and speak for churches, retreats, conferences and workshops (see the Speaking tab for more info). As my schedule allows, I'm always ready to share my story or to help in a conference or workshop.
Plus don't miss my Sweet Grace for Your Journey podcast available on my website, Apple itunes, Stitcher app and Spotify.
From left to right, the Parker family includes: Roy, Jenny and Nigel Church, Andrew and Teresa, Jan. 9, 2015.
Family
I mentioned my husband, Roy, already. He has been the glue that has held everything together. He is a very consistent, steady, peaceful man, exactly the one God knew I needed to keep my life from going off the deep end. He has loved me through thick and thin, more of the former than the latter.
We have two grown children, Andrew, and Jenny. Jenny is married to Nigel. Momma is doing a happy dance because they have moved back to the United States, actually even the same town as us. They were in Japan for four years teaching English.
Harley and Fluff, two beautiful Birman cats actually think they own our house. I call them grand-cats because they belong to my son.
Through the years we have been foster parents to 10 behaviorally-challenged and developmentally-delayed teens and young adults. Our house is always noisy and busy, but also full of God's precious Holy Spirit.
One final word about navigating this website. We are always redesigning and making the site better and easier for you to use. You'll notice the tabs across the top. They pretty much have the things they say they have underneath them. We've designed content so that it is easy for you to find. I am a writer who has lost an extreme amount of weight. So I have two huge areas I am passionate about—helping others write their story of how God is at work in their lives and helping people lose weight.
You'll see those passions reflected in most everything on this blog. I'm an avid blogger having been at it for about 10 years. I've written journalistic articles, poems and short stories for decades. On this site there are over 1,200 posts. Search by Scripture or topic to find various posts or use the categories under the blog tab.
Where Do I Start?
Wonder where to go on the website or how to start? Here are some ideas.
Free Stuff
If you came to my house, I'd probably want to give you something, even if it was a cup of hot tea or a bottle of cold water. When you come to my website, you'll find me doing the same thing. I have many free gifts under the free tab. They include an audio of me reading a chapter from Sweet Freedom, a free ebook for writers , the free Sugar Addiction Quiz, and most recently added: the Eating Stress Course.
It is my desire that just as you would feel when you walk into our home, you would feel that same presence of His precious Holy Spirit here as you peruse everything we have to offer on this website.
Comments from Readers
"Enormously powerful, such that I can't even imagine the writer not knowing intimately the elements of which she writes. I can offer no higher praise."  —Rich Perroti
"I love your words!"  —Scott Boyd
"This is perfect! Thank you! Yes, the devastations in my life can only be cleaned up with God's love and help for sure as I move positively, gratefully, forward."  —Pamela Fitzmaurice
"Thanks for putting into words things I've thought and experienced, but don't have the gift of expression that is yours."  —Randy Hodill
"I enjoy reading what you write because you always have something fresh and new to say about something we all usually take for granted."  —Linda Ordway
"I am excited about your courage and energy to make a difference for others. My interpretation of the great commission (Matthew 28:16-20) for my life purpose—As you go through your life; teach others, helping them to become teachers. This commission was given for doubters—those not knowing their purpose. God's will for my life purpose is very clear. Life coaching is endorsed by our creator."  —Russ Hardesty
"Your post shined a light in my own life and helped me see who I need to invite to the Table Christ has spread for us. Your post speaks of letting people be who they are without trying to change them. I appreciate your heart. If we can lead our friends to the Table of LIFE, Jesus will feed them."  —Jennifer Buerky
"WOW! What a powerful story! I hope and pray I never experience that, but if I do, I hope and pray for the courage to share Jesus' love with them. Thank you for such great food for thought along with the uplifting Bible verses!"  —Kaye Swain
"You have a gift."  —Mary Jennie Bodard