Episode 116—How Habits Work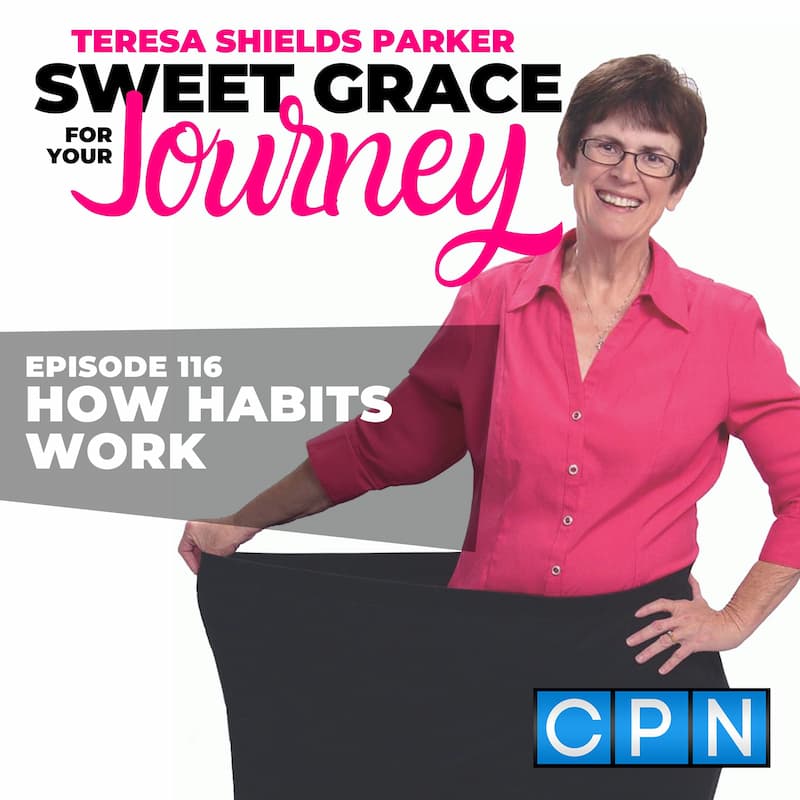 We will never be perfect. But as Matthew 5:48 AMP says "We can be growing towards spiritual maturity both in mind and character, actively integrating godly values into our daily lives." That's how God defines perfect.
In order to do that, we have to change the habits that got us into our mess in the first place. A habit is simply a routine or a shortcut our minds use to conserve energy. We are creatures of habits, but our minds don't know a good habit from a bad one. They only know there are certain things we do every day the same way at about the same time.
To change our habits, we stop an old habit that is bad for us and start a new better habit in its place. The key to developing a new habit is choosing the new habit over the old consistently for a long enough time that our minds recognize that as tour preferred habit. Then our minds will work with us instead of fighting against what we are trying to change.
This episode gives more specificity as to how to do this. What bad habit do you want to stop? What good habit do you want to start?  I'd love to hear what you are doing. Comment anywhere you can find me.
https://podcasts.apple.com/us/podcast/sweet-grace-for-your-journey
https://facebook.com/TeresaShieldsParker/
https://instagram.com/treeparker/
https://twitter.com/treeparker/
https://pinterest.com/treeparker/
https://Teresashieldsparker.com/podcast/
Overcomers Academy Link: https://teresashieldsparker.com/overcomers/