For years, all I wanted was to be free from the overwhelming urge to eat. I loved all kinds of foods, but especially anything made with sugar and flour. I couldn't say, "No".
Hi, I'm Teresa. I am a sugar addict, set free by God's Grace-Power.
Declarations
It didn't matter what declarations I made. If dessert showed up anywhere, I couldn't resist. The sight and smell alone would start my mouth watering. That would kick my brain into gear telling me I was hungry and needed quick energy. Plus I deserved it.
The rationalizations were half-truths, the enemy's speciality. "You have worked hard. You can start eating healthy later." Problem is, later seemed to never come because I gave in readily to the voice of evil or my own desires. It's really hard to tell the difference sometimes.
Emotional Eating
My emotions would begin churning and pulling on events which happened in my childhood. Although many of these were not earth-shattering, as a child I didn't have the thought processes to understand what I felt.
I would misconstrue comments or actions and feel I'm nobody. I'm fat. I'm worthless. I'm not pretty. I can't do anything right. I'm an empty shell. These became part of my belief system.
Once the emotional lies got embedded, they came out as motivations keeping me from losing weight. My emotions made me believe I had to eat to keep myself from feeling sad, angry, fearful, alone, tired, frustrated, overwhelmed, unloved or depressed.
Insanity
The truth is that Jesus had already set me free from all of the external things I tried to use to give me comfort and keep me from being afraid. I used food to quiet the urges to go completely insane. Yet weighing 430 pounds was, no doubt, the result of my insanity.
Addiction, any addiction, involves a "strong and harmful need to regularly have or do something," according to Merriam-Webster's Dictionary. Harmful is the operable word in this definition.
Sugar
Many I meet who learn I've lost 260 pounds immediately ask how I did it. When I tell them I'm a sugar addict and I don't eat sugar or gluten, they come back with, "I need to lose weight, but I'm not a sugar addict. I can stop any time I want."
"Do you think you'd lose weight if you stopped eating sugar and gluten?" I ask.
"Probably," they cautiously answer.
"Then, if you want to lose weight, are not addicted and can stop any time, why don't you?"
Many have no answer. Others say, "I don't want to." To them I say, "Then you don't want to lose weight bad enough."
Most do agree they have a strong need to regularly have sugar. It's just the "harmful" part they don't accept and the addiction label.
Risks of Obesity
Yet, sugar is a major cause of obesity and the obese are at risk for a large number of diseases including: diabetes, heart disease, high blood pressure, cancer, stroke, gallbladder and liver diseases, gynecological problems such as infertility, respiratory problems, sleep apnea and colon, breast and endometrial cancers, according to the Centers for Disease Control and Prevention.
Not only that, for many it has become an addiction. Using sugar has become a strong, harmful, regular, urgent, overwhelming desire.
Truth
I had not heard about sugar addiction when God pulled back my curtain hiding the truth. However, I knew I was as soon as I heard a 30-year sober alcohol say, "Alcohol is one molecule away from sugar. Alcohol is liquid sugar."
I asked the question. "Can a person be addicted to sugar like others are addicted to alcohol or drugs?" His answer was, "You can be addicted to anything that controls you."
Sugar controlled me. I knew it.
Surrender
That night I literally grieved thinking about giving up sugar, but I knew beyond a shadow of a doubt it was what I had to do.
I handed my desire for sugar to God. I surrendered it. I laid it on the altar.
I cried out, "God I give up, but I can't walk this journey on my own. I need You. I need Your strength. On my own I am weak. I will give in if you don't nudge me. In my moments of weakness, will you remind me? I need Your grace. I need Your power. I want to be free."
For the first time, I meant it.
Freedom
Today, I have lost 260 pounds only by the grace-power of God. It is for freedom that Christ has set me free. So I will stand firm and not let myself be entangled again by a yoke of bondage.1
Here is the truth, if God and I can do it, you and God can do it. God can do anything, you know?2
His grace is enough. It's all you need. His power is made complete in your weakness.3
Oh, and the word no? I've learned to say, "No," for my health and sweet freedom.
1 Galatians 5:1 NKJV
2 Epheisans 3:20 MSG
32 Corinthians 12:9 MSG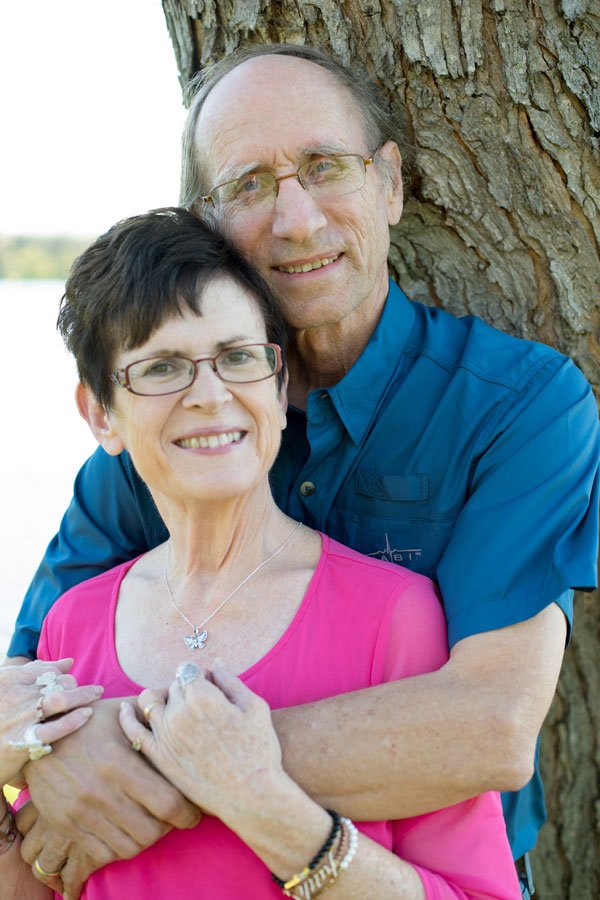 Many ask me advice about weight loss. I've developed a myriad of resources available on my website under the free and the products tabs. But by far the best resource is Sweet Change Weight Loss Coaching and Accountability Group. I developed this group to help those just like I was, who need someone who understands the difficulties of extreme weight, someone to coach them through the process, someone who understands this journey is not just about what you eat and how you move, it's also about why you eat and why you don't move.
We are tri-part beings. We are a spirit, a soul and a body. Our parts are dependent upon each other. Although the problem may appear in your body, it is also related to your mind, emotions, will and spirit. We don't shy away from the tough realities. We have to change. It's part of the process. Change starts inside and moves to the outside. Weight loss is the by-product of total transformation.
Join today and get Sweet Change 101: 7 Keys for the Weight Loss Journey FREE. Go HERE.